Hearts and Hands is here for you. Please contact us
Email:
Mail:
Hearts and Hands
PO Box 1043
Santa Cruz NM 87567
Telephone:
(505) 927-5204
Who We Are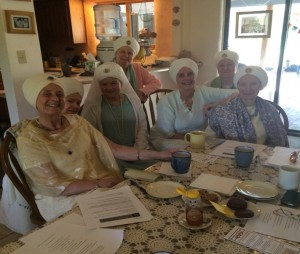 Board Members
Sangeet Kaur, President
SatSangeet Kaur, Vice President
Manjit Kaur, Treasurer
Sat Kartar Kaur, Asst. Treasurer
Guru Darshan Kaur, Secretary
Members at Large
Darshan Kaur Jessop
Guru Darshan Kaur
Har Nal Kaur
Hari Charn Kaur
Jivan Joti Kaur
Raj Inder Kaur
Sarb Sarang Kaur
Sat darshan Kaur
Satya Kaur
Siri Neel Kaur
Thank you for visiting!
"We need to calculate our total strength and serve people from our hearts. If it is heart to heart, you will never be handicapped." Yogi Bhajan