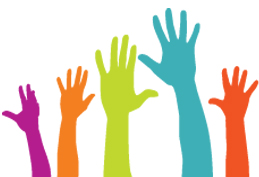 There are many needs and many opportunities to serve. Hearts and Hands works on many levels and in different ways to serve in the community. From modern "barn-raising" events to caring for someone who is temporarily immobile to helping young families, to respite and hospice care, Hearts and Hands offers many opportunities to Lend a Hand.
"When you blend time and space with the Unknown, you become the beloved of the Unknown." – Yogi Bhajan
Would you like to help?

Click here to sign up. We'll send emails when any of these needs come up. These lists will not be used for any other purpose – nope, no newsletters or anything else will be sent out, except when community members need your help.
Cooking (for those recovering from illness, for new mothers, for families needing short term relief, etc)
Running Errands (for those who are ill, for those needing help getting to appointments, for new mothers, etc)
Help Around the House (for those who are ill, for new mothers, etc.)
Bigger Projects (to help moving, for bigger projects inside or out, etc)
No time? Donate to help out.
Events – we'll let you know about Hearts and Hands sponsored events.
How Hearts and Hands is currently involved:
"You want to be respected? You want to be appreciated? You want to be known? You want to be loved? Serve people." Yogi Bhajan