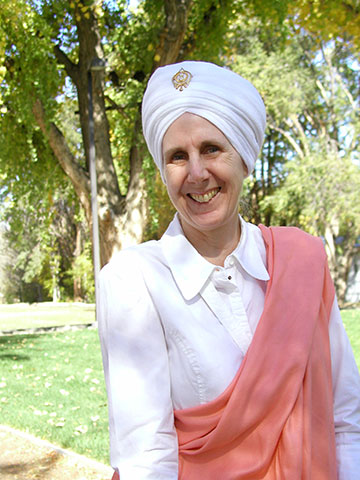 April 25, 1956 – September 19, 2019
Dharamatma Kaur Khalsa died of cancer peacefully at home, at the age of 63. She was a devoted student of Yogi Bhajan and lived an exemplary life as a Sikh. In the 1990s Dharamatma Kaur taught Kundalini Yoga to those living with and dying of AIDS. After moving to Espanola, she worked at Akal Security. She loved her many friends, going to the opera, and watching birds feast from her feeders.
If you would like a copy of her article "Dying with Grace and Forethought", please email Hearts and Hands at heartsandhandsnm@gmail.com and we will send it to you.